Mould Testing
IECL's Air Quality Testing division are qualified to:
Conduct Mould Testing to help determine the source of the mould problem
Post Remediation - After the mould remediation to the property we can conduct mould testing to confirm the mould has been remediated properly
Provide Mould Testing reports to determine how to remove the mould so that it does not come back
DIY Mould Test Kit Available now! Through our website or by phone.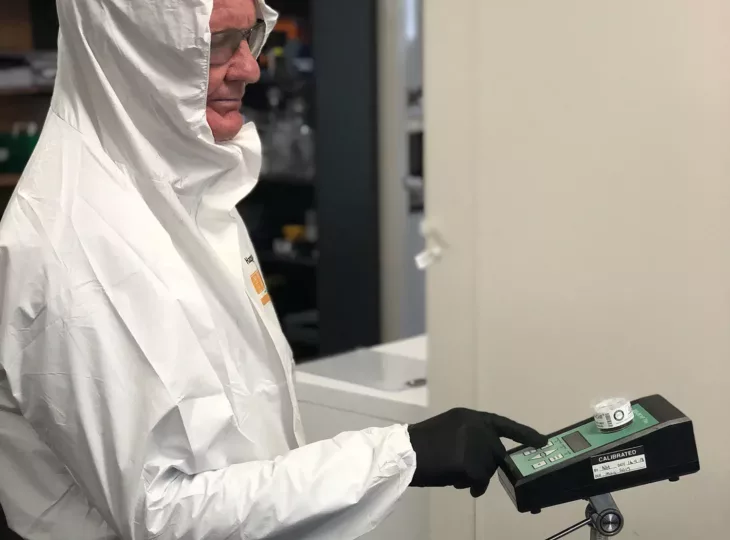 How Long Does it Take to Get Mould Test Results?
This is the most common question we are asked. Often times lab tests are needed to either clear a property post remediation or they are needed before starting a mould remediation. Our samples in most cases can be analysed same day in the Brisbane, Gold Coast, Sunshine Coast and Toowoomba areas. If we have a large backlog you may need to wait an additional day. Another hold up can be from postage - if you choose to send samples in to us.
Are DIY Mould Testing Kits Accurate?
Many people ask if they are accurate and whether they should use them. The simple fact is that they can be accurate if all the variables in the test are controlled and are understood. A professional conducting the test because they have an understanding of this and can create a wholistic report with conclusions from all variables.

If you are using DIY mould testing kits, there are a few things to consider.

Expiration dates of sample media - Expired sample media can lead to inaccurate results
Inspection to Understand Context of Mould Issue - a mould expert needs to conduct a variety of tests (visual inspection, moisture testing, thermal imaging etc) to understand what testing needs to occur to be able to create a scope of mould removal. For instance, an understanding of where a moisture leak has occurred can give an indication of which walls to test for hidden mould. It can provide very useful information needed for the remediation of the property.
Mould Air Tests Need to be done with a calibrated mechanical pump - DIY test kits need to be done by a calibrated pump or the spore counts can show inaccurate information
Control Air Sample - DIY kits need to contain sample media to understand what the normal mould ecology can be for a particular property.
Dead Spores - Testing kits may not include testing to find dead mould spores. They can be just as hazardous to your health as alive spores
An Understanding of Mould Spore Characteristics - Some spores are heavier than others. Also the absence of one particular spore on a mould sample does not necessarily indicate the absence of it on the property.
Keeping this in mind, we still offer DIY testing kits. The effectiveness of the testing kits are limited as mentioned above. They can still offer value to you by letting you the type of mould present in your property and the levels of contamination that exist.

We offer mould air sample test kits and mould surface test kits by IECL. The kit includes a mould cassette pump for hire with air cassettes to take a mould air sample as well as biotapes which can be used to take surface samples. The advantages of using the IECL mould test kit are:

It is an inexpensive way to find out whether the property needs professional mould remediation
It can be used to help verify whether a mould remediation was successful
You can find out which rooms are at risk and need remediation and which rooms to not
It can help identify if the property is at risk and is able to be occupied safely
How it Works
Step 1 is to take the air samples - one indoor and one outdoor. The outdoor sample is used as a baseline control test and that is compared with the indoor test. If you choose, you can also take a surface sample of the affected area if you would like to find out specifically the type of mould which is present. Once the samples are taken, the chain of custody from will need to be filled out.
Once all the samples have been taken and the form has been fille out, send back the hired air sample pump as well as the samples back to the IECL lab using the prepaid addressed post bag provided. The lab will email back the lab report within 3 days of receiving the sample.
Our Mould testing and analysis is completed according to the ASTM D7391 – 09. Standard Test Method for Categorisation and Quantification of Airborne Fungal Structures in an Inertial Impaction Sample by Optical Microscopy. This standard states the acceptable process for air sampling and spore counting.
Interested in Our Onsite Mould Testing Service?
There are several different types of mould tests we can do. There are onsite mould tests as well as kits which we can send out. Our onsite mould tests including compete moisture inspection as well as an investigation into the cause of the mould and scope on remediation.
Call us now, or send us an enquiry so we can discuss what option may be best for you.