Portable Air Purifier Hire
Our air scrubbers are among the highest performing, cleanest and efficient units available on the Australian market. We have a variety of different sizes available each of them with 3 stage filtration and the ability to filter down to 3 microns in size. Find out more about our units available for hire below.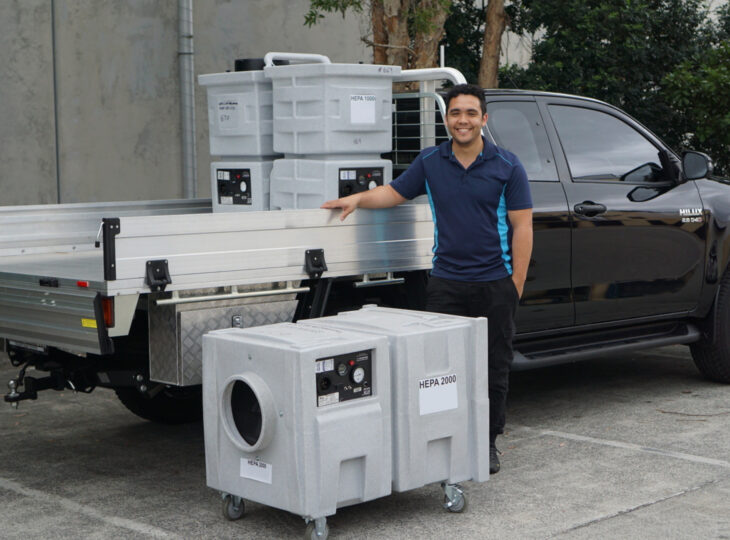 All of our air scrubbers are designed to filter down to .3 microns in size. They are test tagged on a 3 month basis and regularly cleaned and decontaminated. You can be assured that our primary filters are replaced regularly and in a serviceable condition for any application including hospital work, clean rooms, construction sites etc.
What does a HEPA air scrubber do?

A Hepa air scrubber / purifier draws in the ambient air in the environment and removes floating contaminants such as dust, pollen, mould spores etc. The amount of air scrubbers used, their size and the type of pre filters used will depend on the environment and the contaminants it will filter.
Do our air purifiers work for Mould?
Yes they do. All our air scrubbers and purifiers are HEPA rated, which means the fibres inside the filters will catch mould spores when run in the ambient area. Remember that any professional completing a mould remediation must use a HEPA scrubber to ensure there is no cross contamination of mould spores in the area while it is being remediated.